- Advertisement -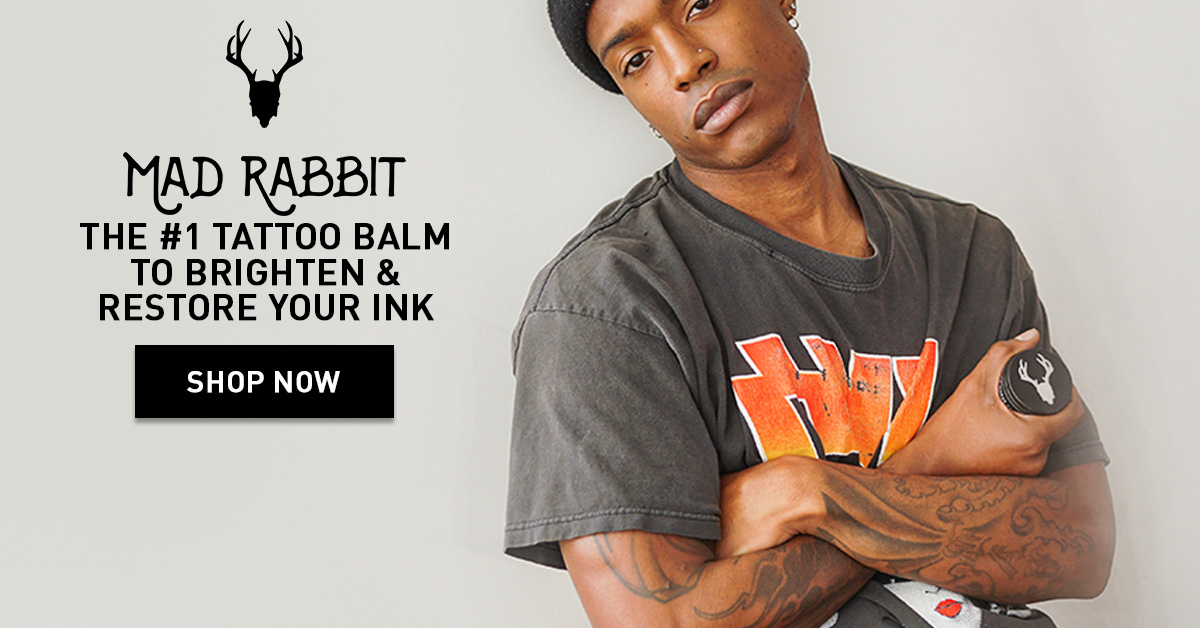 Miley Cyrus is the queen of tattoos and her body is proof of that. The singer doesn't have one tattoo style, she has different types of ink art – small, large, simple, or detailed. Miley has them all. Let's have a closer look at all of her tattoos.
---
1. Motorcycle tattoo
Miley has a replica of her father Billy Ray Cyrus' motorcycle tattooed on her shoulder as a sweet tribute to him. Dr. Woo, Miley's go-to artist, created the extraordinarily lifelike artwork.
---
2. Freedom tattoo
Miley Cyrus has been inking her already inked body with a slew of new tattoos since her breakup with her husband Liam Hemsworth. In the last two months, she's acquired six new additions, the most latest being this writing on her knuckle. "Freedom" is written on the tat, a reference to her single "Mother's Daughter."
---
3. "I'm proud of u" tattoo
Miley had a hand-written letter from Yoko Ono recreated on her shoulder blade by the same tattoo artist. "I'm proud of you, Yoko," the delicate calligraphy reads.
---
4. Rose tattoo
This is Miley's most delicate piece yet: a simple, lovely rose. While Miley hasn't revealed the reason behind the new tattoo, it appears that it was inspired by her new bae, Cody Simpson, who recently revealed that he's a romantic and has been going above and beyond for her, even penning her a song. Miley may have a lot more roses in her life now as a result of Cody, and she wanted to mark the occasion.
---
5. Rock 'n' Roll Heart tattoo
After barely a few weeks of dating, Miley and her boyfriend Cody Simpson got tattoos together. Miley's tattoo is a heart with an arrow that reads "rock 'n' roll heart," while Cody's is a sickle-shaped skull.
---
6. Ancient Symbols tattoo
Miley made time for her favorite activity, getting a tattoo, in the middle of breakups and new boyfriends. Dr. Woo, a celebrity artist, put "old markings found on rock walls" on her arm. On a recent vacation to Utah, the "Float Away" singer appears to have discovered the design.
---
7. "Just Breathe" tattoo
Miley's first tattoo was the words poking out from beneath her blouse. She got the tattoo when she was 17 to remember her late close friend and grandfathers, she said in a 2010 interview with Harper's Bazaar. "I mean, breathing was the most basic thing none of them could do," she explained. "I kept it close to my heart because I know that's where they'll always be."
---
8. "Love" tattoo
In 2010, Miley had the word "love" tattooed on her ear to "block out all the trash that everyone pours in your ears." "You're only to hear things coming from individuals who actually love you," she told Access Hollywood.
---
9. Tattoos on her right hand
The "Malibu" singer has at least seven tats on her right hand alone. A heart, an evil eye, an alien head, a watermelon slice, a peace sign, a crucifix, and the words "BAD" in red as a tribute to Michael Jackson are among the symbols. Her father, mother, grandmother, sister, and brother all have a heart tattooed on their hands in various locations. It's very cute!
---
10. A dream catcher tattoo
In 2011, the former Disney Channel star sported a detailed dream catcher tattoo. According to a source close to Miley, who spoke to PEOPLE, "It's a dream catcher with four feathers to represent her four brothers and sisters that hangs over her bed… The dream catcher's job is to keep them safe."
---
11. A tribute to Floyd (her dog) tattoo
Miley and her close pals received similar tattoos in 2014 to honor the singer's late dog, Floyd, in addition to her "Just Breathe" tattoo. "With a little help from my friends," says the tattoo, which depicts Floyd. You're the one who's crying, not us!
She has a tattoo of a naked woman carrying a little infant just beneath the Floyd tribute. In 2015, Miley flaunted the tattoo while on vacation with her then-boyfriend, Patrick Schwarzenegger.
---
12. Anchor tattoo
Miley received this lovely tattoo in 2011 as a symbol of safety and a reminder to stay grounded. According to Pop Star Tat, the iconic tattoo was done for her by artist Fabio Satori while she was on tour in Brazil.
---
13. Smiley face tattoo
Cheyne Thomas, her best friend, did this adorable tattoo. The two got identical smiling face tattoos on their ankles in July of 2014.
---
14. Skull tattoo
Miley Cyrus and her ex Liam Hemsworth have a few similar tattoos, including this small sugar skull.
---
15. Theodore Roosevelt quote tattoo
The "Younger Now" singer debuted a tattoo in 2012 that featured a statement from former President Theodore Roosevelt. "So that his place shall never be with those cold and timid souls who neither know victory nor defeat," it says. A few months later, Liam imitated her tattoo by inking the previous phrase from the speech on his arm in the same script.
---
16. Left arm tattoos
Miley's left arm is adorned with a crescent moon and homage to her pets, Pablow (her deceased fish) and Emu (her sheepdog). Emu's gorgeous portrait was inked on by L. Doctor Woo is a tattoo artist.
---
17. "Om," "Love Never Dies," and "Wükong" tattoos
Miley has the "Om" symbol, a sacred Hindu reference, tatted on her wrist in addition to the other tats on her left arm. Braison, her younger brother, is honored by the word "Wükong" above the sign. It's her nickname for her brother, according to an interview with Sunrise.
She also has "love never dies" written on her bicep and a cat head on her left elbow.
---
18. Katz tattoo
Her BFF Katy Weaver is represented with the word "KATZ" on the back of her arm. Katy has a matching one on her right wrist that says "MEOWTZ."
She also has a heart engraved with the initials "WA." Though she hasn't said what it stands for, many assume it's a tribute to Woody Allen, according to Pop Star Tat.
---
19. Avocado tattoo
Miley is so obsessed with avocados that she has one permanently tattooed on her arm – it's even green! Lauren Winzer, a friend of hers, did this one for her during the Fourth of July in 2015.
---
20. Vegemite tattoo
This charming food tattoo is a dedication to Miley's ex-bae, Liam, and it's the latest addition to her collection of food tattoos. He appears to be a big admirer of the Australian spread, as he has a tattoo of one on his ankle.
---
21. Right arm tattoos
Kat Von D, a well-known tattoo artist, has inked the singer's right arm. Miley has a curled claw drawn on her right arm. We assume it has something to do with her love for animals, despite the fact that she hasn't said what it's for.
In 2013, Kat also gave her a very unique tat, a portrait of her "Mammie." "Because I am her favorite & she is mine," Miley captioned a photo of the tat on Twitter. It's very cute!
---
22. Roman numerals, "I'm in your corner," and anatomical heart tattoos
On the inside of her left elbow, the former Disney Channel personality bears the roman numerals "VIIXCI." Miley has a representation of an anatomical heart by Leonardo da Vinci tatted on by none other than Kat Von D beneath the numerals.
Miley has a tattoo honoring her father, Billy Ray, and singer Johnny Cash on the inside of her right arm. "I've got a tattoo of Johnny Cash's autograph that he gave me when I was a small kid that says, 'I'm in your corner," Miley stated in a 2017 Billboard cover interview.
---
23. Crossed arrows tattoo
On her right elbow, the Voice contestant has a pair of crossed arrows tatted. The Native American emblem of friendship is depicted on Kat Von D's tattoo.