- Advertisement -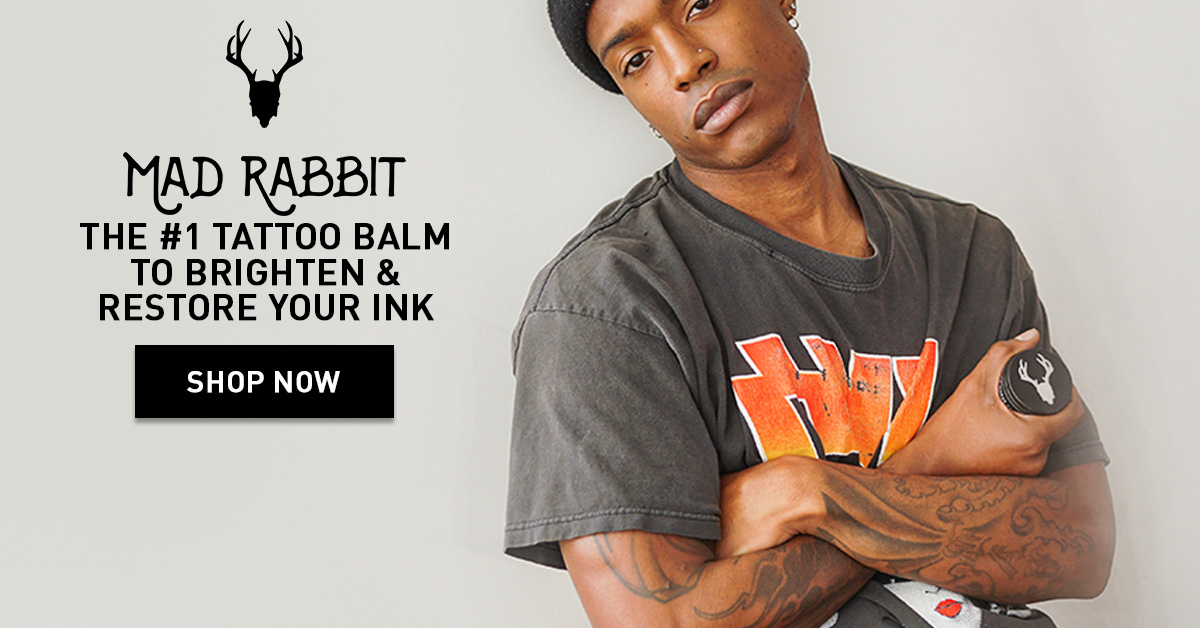 If you compare Britney Spears' tattoos to those of some other celebrities, they are relatively small and covert. They do, however, reveal a great deal about Britney and her outlook on life!
1. Fairy
Britney has the cutest little fairy tattoo I've ever seen on her lower back. The "fairy" is depicted as a young child, around 3 or 4 years old, which enhances the appeal because it's from a time when kids actually believed in magic!
Beautifully drawn with a traditional black outline, the fairy has blonde hair, a daffodil flower for a dress, and pink, green, and purple iridescent wings.
When Britney Spears was 18 years old, she got her first tattoo, which she first displayed in publicity photos taken in Paris on May 5, 2000. It captures Britney's youth, naiveté, and desire to "fly high" in her musical career.
2. Chinese character
In February 2001, Britney Spears had her second tattoo done at the Los Angeles Art to the Bone shop.
A foreign language tattoo you intend to get should always be checked to ensure that it will say what you want it to. The Chinese characters on Britney Spears' right hip, according to her tattoos, were meant to read "mysterious, amazing."
She had'strange' tattooed in Chinese on her hip, it turned out, though!
However, Britney Spears' tattoo error occurred back in 2001, and she has since had it changed to a flower.
However, she has retained the same Chinese writing, which serves as a good reminder not to dive in headfirst without doing your research first.
3. The butterfly and vines tattoos
In 2003, Britney Spears continued the outdoor theme on the top of her right foot with a tiny black butterfly flying above a vine design.
Flying creatures typically symbolize a desire for freedom, and it's likely that Britney was beginning to feel "hemmed in" by her enormous success.
Also in 2003, Britney got a daisy tattooed on her right foot's second toe. This is another natural image that reminds people of summer meadows and wildflowers.
4. Tattoo 'Dice'
On the inside of her left wrist, Britney Spears has a tattoo of a pair of pink dice with the number 7 on them. To match her "then" husband Kevin Federline, who already had the same tattoo in blue, she had these inked in May 2004 in Europe.
5. Kabbalah Hebrew tattoo
Britney Spears tattoos acquired these Hebrew Kabbalah letters while touring abroad up until May 2004, when she stopped believing in magic. The words are one of the 72 names for the sect's god that the Kabbalah sect uses, and at the time, Britney was seeking a way to deal with the stress in her life and seeking advice from Madonna, a member of this sect.
In 2008, Britney had it removed.
6. Lipstick kiss
Another adorable design from Britney Spears' tattoo collection is the hot pink "lipstick kiss" design that was inked on the inside of her right wrist in February 2007.
On the same day that she shaved her head, she had the "kiss" tattoo and the Cross placed on the left side of her abdomen at the Body & Soul Tattoo Studio in Sherman Oaks.
Due to the impossible demands of her international fame, Britney experienced a nervous breakdown during this time.
7. 'Cross' tattoo
The tattoo "cross" has a religious connotation. During a difficult time when she was juggling her demanding life, Britney had this tattoo done. Exact opposite of her Chinese tattoo, she had it inked on her bikini line.
8.  Stars
Females adore star tattoos, and Britney agrees! Britney has occasionally expressed a preference for star tattoos. On her neck, she had numerous tiny star tattoos, some of which have moved over time.
9. Armband
Men typically prefer patterns for armband tattoos. Despite her dislike of large tattoos, she thought the armband tattoo by Miami Ink looked cool on her.
10. Triangle
In the company of Jamie Lynn, Britney underwent a black star tattoo on her right hand on December 19, 2006, at the Devil Doll Tattoo Studio in Hollywood. But in January 2007, she had it removed a little over 4 weeks later!
This teeny, tiny triangle on her right hand, between her forefinger and thumb, was applied in August 2009, two days before she made an appearance at the Teen Choice Awards, and is located in the same location where she previously had the star.
She hasn't explained what it means, but sometimes a tattoo is just a tattoo, so it might not mean anything.