- Advertisement -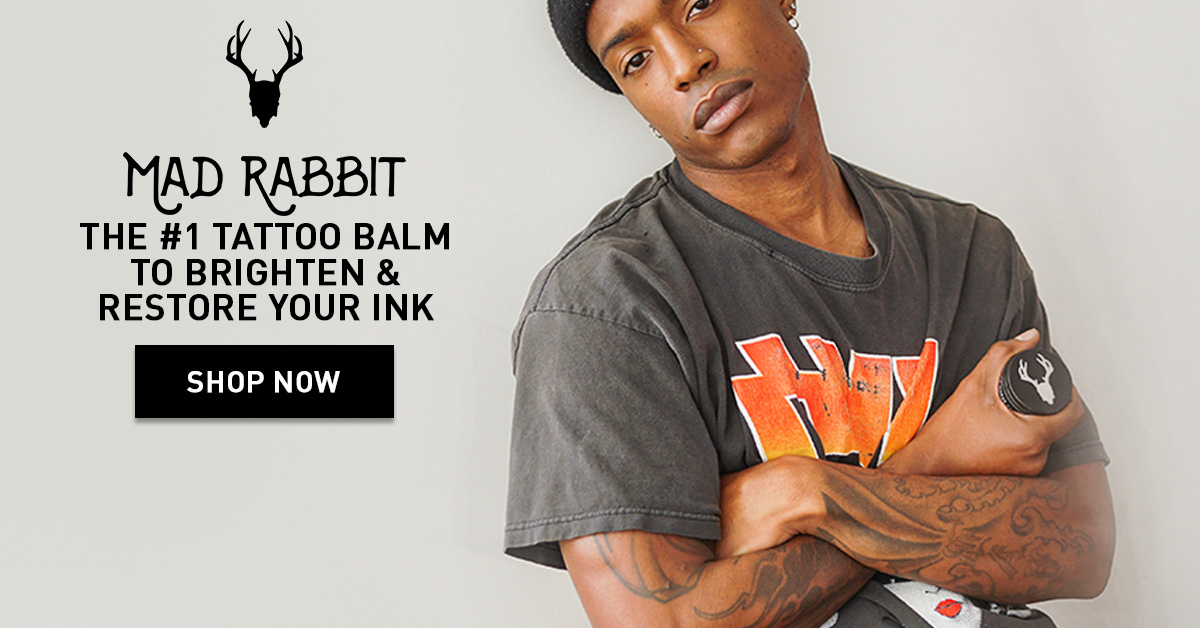 Iggy Azalea is an Australian rapper, singer, and model who was born Amethyst Amelia Kelly. She's become known as one of the world's most successful performers in the last few years. Tattoos are an important part of her personal style and music preferences. Tattoos are a popular way for artists to express themselves. Iggy behaves in a similar manner.
Iggy Azalea got more than 20 tattoos. Removing some and changing others, she's kept others. This does not deter her from acquiring ever more tattoos.
The meanings of Iggy's tattoos vary from one to the next. They have a backstory, too. Azalea frequently explains the significance of her ink. So these are the 10 best of her tattoos.
1. "Colour me Free"
There are a lot of theories floating around as to what this tattoo means to her. The words imply a new beginning and freedom. With her recent move from Australia to the United States, many believe it symbolizes her experience. That's a big step forward for many people. In the end, Iggy decided to leave everything behind and pursue her dreams.
2. "The New Classic"
"The New Classic" was the name of Iggy's debut album. She got three of her right hand's ring fingers tattooed with the title of her album to promote it. Her middle, ring, and pinkie fingers have the words tattooed on them.
For Iggy, "classic" is a word that conjures up images of NAS, Jay-Z, and The Chronic; "what makes something classic is when you hear it and have that moment that is a time capsule." The phrase "The New Classic" refers to making records that "give you that moment for fans who can remember where they were when they heard it" for Iggy.
3. Blindfolded Horse
Many people have expressed their admiration for horses in recent years. Horses and celebrities are inseparable. Hip-hop artists are particularly susceptible to this. Iggy Azalea is a well-known celebrity who has a deep affection for horses. For her, horseback riding is a form of therapy, she said in an interview with People magazine in 2016.
Iggy once said in an interview, "When you're going over jumps or riding a horse, there's nothing else that your brain can think about. You don't have the time to think about those other things – you just have to think about staying on the horse". A few minutes into her explanation of the importance of having a mental space where you can "turn your brain off" for an hour or two, she said, "That helps."
She wanted to get ink on a blindfolded horse to demonstrate her devotion to the sport of equestrians.
4. "7"
We've got a little backstory going on here. Iggy had the words "Live Love A$AP" tattooed on her pinky finger for the very first time. In 2011, she was inspired by A$AP Rocky, her ex-boyfriend who was also a rapper. He used that name for an album he put out.
Many people find it difficult to move on from a breakup, and Iggy was no exception to this rule. She started by erasing the A$AP Rocky part of the tattoo. In 2015, she completely removed it. After that, she had the number 7 tattooed on her left ring finger.
June 7th is the date of her birth.
5. "Trust Your Struggle"
Iggy was inspired to get this tattoo after reading the words "Trust Your Struggle" scrawled on a wall in her hometown of Los Angeles. She drove by the wall without noticing it. She went to a studio just 20 minutes later to get her ink. She inked the words just above her wrist on the outside edge of her right forearm.
"I have lived the struggle for a long time," Iggy has said. Despite the hardships and difficulties of life, the tattoo serves as a constant reminder to persevere. In order to get where she is today, she had to relocate from Australia and work hard.
6. Birth of Venus
This tattoo serves as both a disguise and a disguise. On the side of her right wrist, she had a small pink and green flower tattoo. Eventually, the tattoo started to look "old and ugly". The name of the street she grew up on in Australia, Azalea, was tattooed on her forearm. The inspiration for her stage name came from this fact.
However, after some time, she decided to cover it up with something. And she chose Botticelli's masterpiece, the Birth of Venus. As a result, Iggy thinks the tattoo is a "Disneyfied" version of the original artwork. It resembles a cartoonish depiction of Venus's birth.
7. Floral Sleeve
At the GQ Men of the Year Awards in Sydney, Australia, Iggy wore the floral sleeve for the first time. No explanation has been given as to what the floral piece means to her. But it appears to be covering up the Birth of Venus and her horse tattoos.
8. "Digital Distortion"
Iggy talked about her new tattoo in a Billboard interview in March of this year. On her ring and middle fingers, she has the tattoos "Digital" and "Distortion." In honor of her upcoming sophomore album, which is named after her. However, it was shelved in 2017 and will never see the light of day once again.
9. Flower tattoo
Iggy has a few flowers adorning her body, as you can see. The wrist of her right hand is decorated with a flower. On the tattoo that is the state flower of New South Wales, where she grew up.
10. Two birds
It was also revealed at the GQ Men of the Year Awards in Sydney in 2016. Just below the rose tattoo on her right arm, she has a pair of birds. A native of Australia, the Kookaburra, is one of her pets. Just another way she demonstrates her devotion to the country she calls home.