- Advertisement -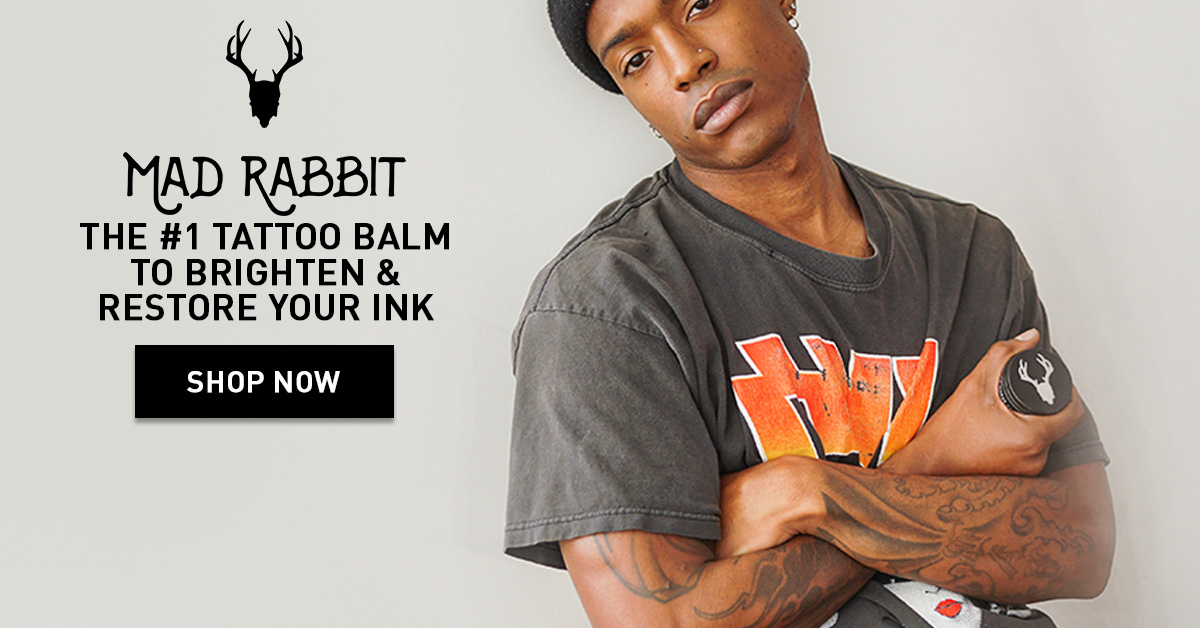 Katy Perry is a well-known singer and songwriter, but she's also well-known for her tattoos. She also has a go-to tattoo artist who joins her on her adventures to ink up together with everyone in her group. She prefers both cute and intricate tattoos, and once you set foot in her style, there is no going back.
Katy Perry has inked her body several times to commemorate her musical accomplishment. She carefully picks her tattoos, which reflect the many elements of her personality in subtle yet meaningful ways. Here is everything about her 10 popular tattoos:
1.  "Jesus" On Her Wrist
When Katy Perry released her gospel album in 2001, she got a tattoo of Jesus on her forearm. It's her oldest tattoo. Katy belongs to a very religious family, and this tattoo reminds her of her upbringing and her love for the guitar. She posted a photo of the tattoo with the caption, "My brokenness + God's divinity = my wholeness." on Instagram. She says that she is not a Christian or a Buddhist or Hindu but still feels connected to God. She's open about the fact that this tattoo serves as a reminder of where she came from and where she's going.
2.  Strawberry Tattoo On Katy's Ankle
In 2009, in honor of the success of her album One of the Boys, Katy Perry inked a strawberry on her forearm. Before getting a strawberry tattoo on her ankle, Katy tweeted:
Thinking about getting my second tattoo tonight! To commemorate these incredible 15 months, I plan to purchase a cartoon strawberry.
She has flaunted her love for strawberries by using strawberry inspired props and costumes in her shows. Throughout the 'Hello Katy' world tour, Katy used inflatable strawberries as stage props and colorful fruit motifs on her costume and accessories. As a reflection of her upbeat demeanor and the commercial success of her tour albums, the flavors of strawberry and peppermint reflect that as well.
3. Sanskrit Tattoo On Her Arm
She got 'Anuugacchati Pravaha', which means to go with the flow, tattooed on her arm in 2010. She got this tattoo on her right arm with Russell Brand, who was then her fiancé. Ancient Indian script known as Sanskrit appears on the body. Russell proposed to her while they were on a vacation in India, where she got this tattoo.
'Go with the flow' is the meaning of the Sanskrit tattoo. It conveys her ideology of accepting situations as they are instead of trying too hard to change them. An identical meaning is conveyed by the lotus tattoo she has on her wrist.
4. Candy Tattoo On Her Ankle
Katy got the smiling peppermint tattoo on her right ankle to complement her strawberry tattoo. This cartoon peppermint candy represented Katy's candy-themed 'Teenage Dream' album cycle and California Dreams Tour. During her tour, she donned outfits inspired by peppermint candy. It is believed that some of her crew members also got the same tattoo to support the tour.
5.  Lotus Flower Tattoo On The Wrist
In 2012, Katty got a tiny lotus tattoo on her right wrist. She has never spoken about this tattoo and has also never shared any pictures of this tattoo on Twitter (like she has for other tattoos) (like she has for other tattoos). We can only guess that Katy got the lotus tattoo to mark the beginning of her new life after her divorce from Russell Brand, since it represents the expansion of the soul, purity, and awakening. Her bravery and strength in the face of adversity are immortalized in this tattoo.
6. Cherry Blossom Tattoo On The Ankle
Cherry blossom tattoos are very common and symbolize beauty and living in the present. This Japanese tattoo reflects the transience of life. Katy got this tattoo on her right ankle in 2013. Katy Perry got this tattoo inked on her right ankle along with her ex-boyfriend, John Mayer, who got the same tattoo inked on his right wrist.
7. Hello Kitty On Her Finger
Katy's got this cute little Hello Kitty's head tattooed on the side of her right middle finger. Katy got this tattoo inked on 30 October 2014, which is also the first day of Hello Kitty Concert and which celebrates the 40th anniversary of the character.
8. Super Bowl Number Tattoo
After Katy performed at Super Bowl 49 on February 1, 2015, she got a tattoo of the Roman numeral XLIX inked on her finger. She performed a medley of her best-known songs, as well as introducing the world to the "Left Shark" dancer. A few hours after the event had ended, she had this tattoo done as a memento of the occasion.
9. Prism Tattoo On The Ankle
Katy Perry has a tattoo of a prism on her ankle, which she got inked in March 2015. This prism tattoo is cute with big eyelashes, and is a rainbow-colored triangular prism. Even before the Prism tour was over, she got a tattoo to commemorate the band's triumphant completion of the album cycle.
The Prismatic world tour lasted almost a year. Tattoo artist Keith "Bang Bang" McCurdy designed and inked this Katy Perry tattoo for his own personal use and enjoyment.
10. Eye Tattoo On Her Wrist
To cap off her "Witness: The Tour," Katy got this eye tattoo in 2017. This tattoo is quite unique and different from other tattoos she has got. While most of her tattoos are bright and cheery, this one is incredibly detailed and holds a special meaning for her. The tattoo depicts what appears to be an eye with a teardrop, but it could also be a spaceship with Saturn in the background, depending on your perspective.
Katy Perry picked eye for the tattoo as eyes have been the most prominent symbol of her Witness era. The cover of the album featured Katy with an eye in her mouth. Eye pattern was constantly used for her stage backdrops and outfits, which is why she was inspired by the stage art of the tour. The tattoo was inspired by Katy Perry's nightly performance of "Thinking of You" while floating above the surface of a planet.