- Advertisement -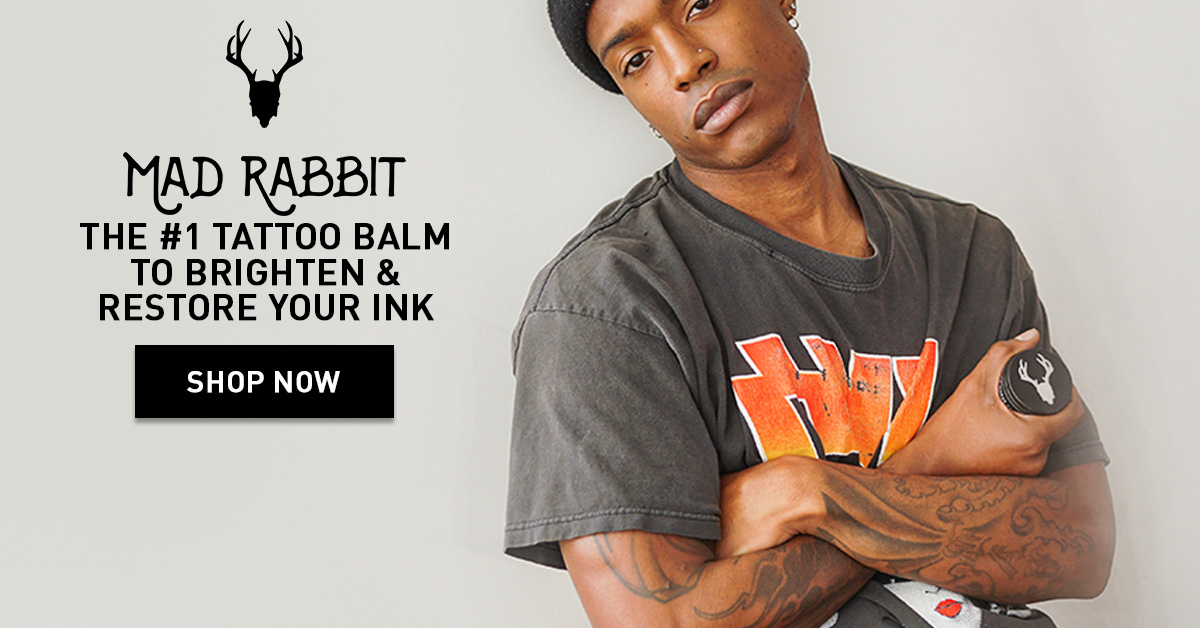 Cara Delevingne is an English model, actress, singer, and supermodel who loves to get her body inked with many tattoos. Every tattoo of her is unique and has a specific meaning. All these tattoos are worth checking out.
1. Lion face tattoo
This 'Lion Face' tattoo is the first tattoo which Cara got inked on her right hand in May 2013. According to an interview, she said: "I'm a Leo. It's the first tattoo I got. I grew up being fearless in everything. I used to climb anything. I lost that sense of fearlessness when I started modeling. When you work a lot and don't really know what you want, you just do it because the work is there. I lost that inner fire, so I got the lion to bring that back in my mind."
2. 'CJD' tattoo on her right hand
Talk about self-love, she got a 'CJD' tattoo inked on her right hand which is the initials of her full name, Cara Jocelyn Delevingne.
3. 'Made in England' tattoo under her left foot.
This is the third tattoo that Cara got inked by the tattoo artist, Bang Bang, on July 14, 2013. This tattoo perfectly describes the nationality of Cara, as she was born in Hammersmith, London, England. 'Made in England,' she explained in an interview she said:
"I got a tattoo saying 'MADE IN ENGLAND' on my foot to represent that I felt like a doll for so long. Because you are just a kind of puppet, you know, entertainment."
4. 'Pandora' tattoo on her arm
It's name of Cara Delevinge's mother.
5. 'XII' tattoo
The Roman numeral 'XII' means the number '12' which Cara got inked on her right ribcage. Cara was born on August 12, 1992, which is a 12 on the calendar. She also considers this as her lucky magic number.
6. Diamond tattoo
Commitment, purity, perfection, treasures, riches, and wealth are all represented by a diamond tattoo. It also represents inner beauty.
7. 'Silence' tattoo
This tattoo was inked by the tattoo artist, Bang Bang. On October 17, 2013, Cara uploaded the picture of this tattoo on her Instagram post, with the caption: "Silence speaks when words can't".
8. Heart tattoo
Cara's red-ink tattoo of a red heart stands for true love, passion, feelings, and emotions, as well as a happy relationship. It's a symbol of unadulterated friendship, too.
9. 'Don't worry be happy' tattoo
This tattoo is an optimistic life philosophy and the song by Bobby McFerrin, an American jazz vocalist.
10. Sak Yant tattoo is a tenth option
The bamboo needle technique is used to etch Sak Yant tattoos into the skin. These are mostly designed and given by Buddhist monks.
11. A tattoo of the initials 'DD'
This is the matching tattoo that Cara got inked with her friend, Jourdan Dunn, by the tattoo artist, Bang Bang, on June 10, 2014. The letters 'DD' refer to the last name of Cara and her friend Jourdan, i.e., Delevingne and Dunn respectively.
12. 'Breathe deep' tattoo
Again, this tattoo was inked by the tattoo artist, Bang Bang, on July 14, 2014.
13. White dove tattoo
A 'dove' tattoo is a symbol of love, victory, peace, and new beginnings.
14. 'Bacon…' tattoo on her right foot
On Cara's right foot, the tattoo artist Bang Bang inked the word "Bacon" on September 9, 2014. She stated the following in an interview with New York Magazine: "Well. The tattoo was inspired by my love for bacon, obviously. I think of bacon every five seconds."
15. Tattoo of a wasp
Her left middle finger has the wasp tattoo .
16. Tattoo of a coat of arms
In January 2015, Cara got a 'tiny coat of arms with a D' inked on her left ribcage. This was inked by tattoo artist, Dr. Woo, in Los Angeles.
17. Five white dots tattoo
Above the coat of arms, she got five white dots tattooed on her back, each one representing a member of her immediate family, as she explains.
18. Tattooed with the initials 'AC'
Cara had got the initials 'AC' inked next to her red heart tattoo. There were speculations that this tattoo is related to the initials of Cara's ex-girlfriend, St. Vincent, who is also known as Annie Clark. In June 2015, the two confirmed their relationship, which lasted until September 2016.
19. 'A' tattoo
Ashley Benson, Cara's girlfriend since June of this year, is the subject of this tattoo.
20. Stars tattoo
Fighting the darkness was the inspiration for Cara's newest tattoo, a set of four tiny stars located just behind her right ear. It also denotes a divine relationship of a person with God.
21. Tattoo of an elephant
Cara got inked the tattoo of an elephant on her right forearm, by the tattoo artist, Dr. Woo, on July 22, 2016. This tattoo represents prosperity, power, good luck, dignity, and longevity. Cara got this tattoo in honor of her late grandmother, and it holds a special place in her heart.
22. Tattoo of a snake skeleton
Dr. Woo, Cara's tattoo artist, inked this design on her on November 9, 2016. The meanings of a snake tattoo include wisdom, knowledge, fertility, and harmony.
23. Geometric flower tattoo
Cara got inked the tattoo of a 'geometric flower' which was visible when she shaved off her head in 2017 for the shoot of her role in the movie, 'Life in a Year'.
24. Tattoo of a smiley face
This tattoo is inked by her 'Suicide Squad' co-star, Margot Robbie, who is known for giving her co-stars the tattoos. This tattoo was inked on July 24, 2016.
25. Tattoos of original artwork
On October 24, 2018, Cara got inked the tattoo of an artwork by the tattoo artist, Bang Bang. This artwork is originally by Emil Lundgren.
26. Eyes tattoo
Her nape of the neck is inked with two eyes.
27. Red ink rose tattoo
After the Oscars in April 2021, Cara and Paris Jackson got matching tattoos – red roses.
28. Pink rose tattoo
This is matching rose tattoo Cara got with her close friend Selena Gomez.