- Advertisement -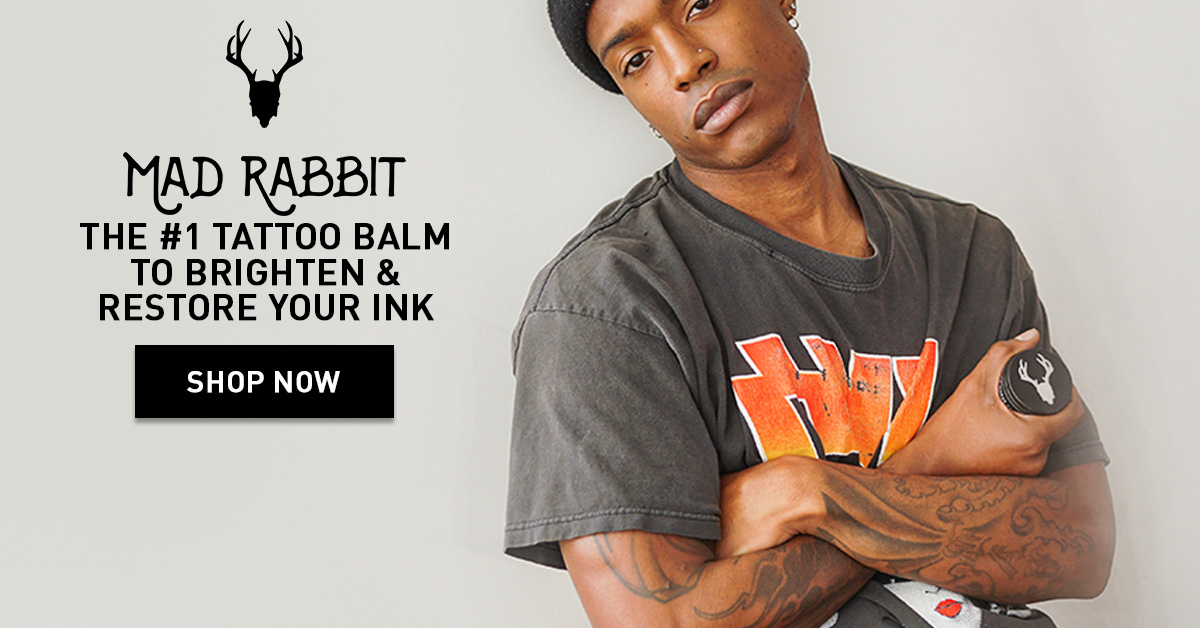 "I lost count. It's difficult because, like do you count the 'Stay' and 'Strong?' Do you count the individual birds? And then I have feathers connected to an old tattoo. So I have no idea. I have a lot." she says.
Demi Lovato has had at least 20 known tattoos.
---
1. "You Make Me Beautiful" on her side (incorporated into a larger piece)
Demi Lovato's first tattoo was shown in June 2010, only two months before she turned eighteen. Demi, on the other hand, said in an interview that she received the tattoo when she was 16 years old. "I was 16. And I got it in some tattoo artist's apartment. Like it was so sketch, it was in L.A. But I wanted to get tattooed so bad. I do things out of rebellion. So that was like one of the main reasons why I got it so young."
The tattoo is of the words "you make me beautiful" written on the right side of her ribs. The phrase comes from the song "Beautiful" by Bethany Dillon, a song that Demi claims changed her life. When asked about its meaning, she explained: "The words were so encouraging and lifted me through a really dark time in my life. It's kind of a Christian tattoo, so for me it's religious, but it could be for anybody."
In 2011, she added a pair of feathers to the tattoo, and in 2016, she added a dreamcatcher.
---
2. Feather behind her ear
Demi Lovato wears a turquoise feather behind her left ear for show. She said in an interview with Hollywood Life that the feather has no particular significance for her and is simply something she enjoys. "I have a feather behind my ear, and it honestly doesn't mean anything," she says. "I just think it's cute. It's a light blue feather, but it looks more like a leaf, so I gotta fix it."
---
3. "Stay Strong" on her wrists
The words "Stay Strong" on Demi Lovato's wrists are her most well-known tattoos. Demi got these tattoos in March 2011, shortly after spending nearly three months in treatment for cutting and bulimia, which she had been struggling with for years.
---
4. Cross on the side of her hand
Demi Lovato had a black cross tattooed below her pinkie finger on the side of her right hand in June 2011. Her Christian faith is evident in her tattoo. She said to Ryan Seacrest that she got the tattoo because she is a devout Christian and wants her listeners to see it every time she raises her microphone.
---
5. Lips on her wrist (covered-up)
Demi Lovato has a red lips tattoo on her left wrist that she got with pals Hanna Beth Merjos, Ivey Ensley, and Lauren Pietra in July 2011. The kiss was put on the collarbones of Ivey and Hanna Beth. Ivey's lips are shown in the tattoo.
This lighthearted tattoo contrasts with some of Demi's other artwork, which has far more serious connotations. She told Hollywood Life "I got like a kiss mark, and it's just like a friendship tattoo and also it kinda reminds me not to take myself too seriously. I got like a fun tattoo rather than all these other ones that are so serious."
---
6. "Peace" on her finger
Demi had the word "peace" tattooed in a script font on her finger in late 2011. It's beside the knuckle on the side of her left hand's middle finger. Because the fingers brush together, the ink blurs or fades, this is not the best place for a tattoo. The letter "e" appears to be wearing off on Demi already.
---
7. "Rock N Roll" on her finger
Demi Lovato has "Rock N Roll" tattooed on her right hand's middle finger. Demi is a strong admirer of rock & roll music, despite the fact that she is a pop musician.
Hanna Beth Merjos, Demi's companion, also has a "Rock N Roll" tattoo on the side of her hand in bolder letters. Despite the fact that Demi and Hanna Beth received identical kiss tattoos, Hanna Beth has had this tattoo for a long time, and it's unclear whether Demi's objective was to match her.
---
8. "Faith" on her elbow
In December 2011, Demi Lovato got the word "faith" tattooed on her right arm, just below her elbow. Lauren Martin, a friend she met in therapy at Timberline Knolls, has an identical tattoo.
---
9. "Let Go & Let God" on her feet
In September 2012, Demi Lovato got the tattoo "Let Go & Let God" on her feet. "Let Go &" is written on her right foot, while "Let God" is written on her left.
---
10. Flock of birds on her forearm
In November 2012, Demi Lovato added a flock of flying birds to her right forearm, around her "faith" tattoo. Her first major tattoo, which runs the length of her forearm, was her first large tattoo. There are twelve black birds with a swirl in the background. Demi's self-help book Staying Strong: 365 Days a Year included this graphic on the cover.
Birds are a symbol of liberation. She didn't give the number of birds much thought at the moment, but she subsequently understood that it had something to do with the Alcoholics Anonymous 12-step recovery program, with each bird symbolizing one of the steps toward her recovery from substance dependence.
"I love the freedom that birds represent and I didn't specifically have a huge reason why I got 12 of them," she told iHeartRadio. "But one day, one of my friends that I was at Sober Living, I was living in her Sober Living house, and they asked, 'So why'd you get … How many did you get?' And I was like, 'I don't know. One, two, three, four, five, six, seven, eight, nine, ten, eleven, twelve,' and I was like, 'Whoa, I didn't mean to do that.' But it's like, it was kind of like a God thing, like I worked the 12 steps, so as I got that while I was in Sober Living, apparently it was really meant to be."
---
11. "Now I'm a Warrior" on her shoulder blade
On the day her fourth album, Demi, was released, Demi Lovato received a tattoo on her back from artist Bang Bang. "Now I'm a warrior," the tattoo reads, referring to the album's concluding tune "Warrior." Demi talks on how her own challenges have made her a stronger person in the song.
---
12. Roman numeral on her wrist
In December 2013, Demi Lovato debuted a fresh tattoo on the side of her left wrist. The number 3 is represented by the Roman numeral "III." Her father Patrick Lovato, who died in June 2013 after a lengthy fight with illness, inspired her to get this tattoo. Demi was estranged from her father during the last several years of his life, owing to his difficulties with alcoholism and mental illness, both of which she understands.
She told Good Morning America: "My father and I didn't have the most ideal relationship, but at the end of the day he's still my dad and I grew up with him and he was a wonderful person…I've dealt with mental illnesses but my father also dealt with mental illness and he wasn't able to function very well in society."
---
13. Africa, map on her elbow
Demi Lovato received an African tattoo on the inside of her right elbow to commemorate a trip to Kenya she took.
She takes her sobriety seriously, but she also wanted to celebrate her twenty-first birthday with a huge event. Rather than having a celebration, she volunteered to assist build a school in Kenya's Maasai Mara region with the organization WE (previously known as Free The Children).
"Birthdays are all about celebrating life and people are very blessed to even make it to 21. So the last thing I think anyone should be doing on their birthday is poisoning themselves," she said "I am just going to do a bunch of charity stuff and I feel like the best way to celebrate anyone's birthday is just giving back and helping others."
---
14. Rose on her forearm
Demi Lovato's regretful kiss mark tattoo was eventually covered in April 2015. She went to Gee Spot, who adorned her forearm with a grayscale rose. The original tattoo is hidden under a pair of deeper black leaves. Demi had acquired the first tattoo while inebriated or intoxicated in 2011.
---
15. Roman numeral on her side
Demi Lovato's left side has five Roman Numerals that reflect the birthdates of her family members. She received the tattoo late at night after a concert in Bang Bang's New York City studio. Though she originally showed off the tattoo in November 2014 in a tweet, it wasn't fresh new at the time. She referenced receiving the tattoo in a flashback Instagram picture from the summer of 2014, however it appears to have been on October 27, 2014, during her Demi World Tour concert at the Barclays Center in Brooklyn, NY.
VIII VIII MCMLXII – 8/8/1962 – August 8, 1962 is the birthday of her mother Dianna De La Garza (nee Dianna Lee Smith).
II IV MCMLXXXVIII – 2/4/1988 – February 4, 1988 is for her older sister Dallas Lovato. She is an actress and voice actress who has had minor roles in a number of movies.
XII XXVIII MMI – 12/27/2001 – December 28, 2001 is the birth date of her younger half-sister Madison De La Garza who is the child of Demi's mother and her step-father. Madison portrayed Gabrielle Solis' (Eva Longoria) daughter Juanita Solis on the TV show Desperate Housewives.
II XIV MCMLXIII – 2/14/1963 – February 14, 1963 is for her step-father Eddie De La Garza. He has been a big part of Demi's life since marrying her mother when Demi was young.
X XXIII MCMLX – 10/23/1960 – October 23, 1960 is for her biological father Patrick Lovato, who died in 2013. Demi has had a complicated relationship with him due in large part to mental health issues, but he still hold a special place in her heart. "I was very conflicted when he passed, because he was abusive," Demi says. "He was mean, but he wanted to be a good person. And he wanted to have his family."
Demi's elder half-sister Amber, who is Demi's estranged father's kid, is not featured in the tattoo. Amber has never been a part of Demi's life; in fact, she had no idea she existed until 2012.
---
16. Writing on her foot
Demi Lovato received this lettering tattoo on the inside of her left foot in September 2015, which is quite faint in all images. In commemoration of her dog Buddy, who was killed by a coyote in her own backyard, it states "Buddy was here." The typeface was chosen to resemble the handwriting of a toddler, and the letter "h" is written backwards. Demi also designed and sold t-shirts with the same design for the Future Now festival.
---
17. Smiley face on her finger
Demi Lovato's pinkie finger has a smiling face tattoo on the inner tip. On August 7, 2016, she posted an instagram snapshot of her new ink with the message "Cause life's too short not to tattoo your pinky?"
---
18. Rose on her forearm
Demi Lovato paid a visit to artist Bang Bang in September 2016 to get her rose tattoo on her arm touched up and expanded. Leaves that stretch around to the rear of her arm adjacent to her father's "III" tattoo, a second flower, and shading around the margins are among her modifications.
---
19. Lion on the back of her hand
In August 2017, Demi Lovato received a lion's face tattoo on the back of her left hand. While in town for the Time 100 Gala, she paid a visit to artist Bang Bang's New York City studio.
The lion is a symbol for her astrological sign, Leo, as well as a symbol of power and a reference to her song "Lionheart." The song is about finding courage through love, and it was inspired in part by her late dog Buddy, whom she affectionately referred to as her "little lion heart." A lionheart is a person who has shown extraordinary bravery and heroism.
Demi has stated that if she could be any animal, it would be a lion, and that if she could have any animal as a pet, it would be a lion or a unicorn.
---
20. "Free" on her finger
In June 2018, Demi Lovato had the word "free" inscribed in calligraphy on the side of her pinkie. After coming up about her recent relapse six years into recovery and releasing a new tune "Sober" about the experience, she showed the new tattoo on her Instagram story.