- Advertisement -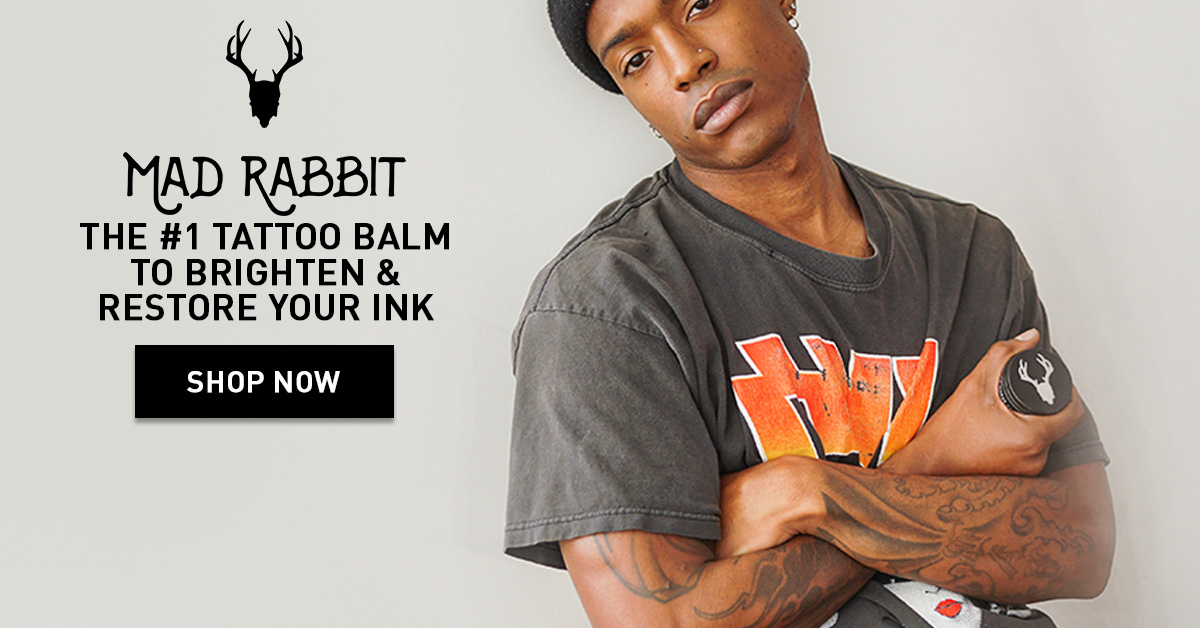 Anne-Marie is the stage name of Anne-Marie Rose Nicholson – english singer and songwriter. Rockabye, Ciao Adios, Alarm, and Friends are just some of the hits she has collaborated on with Clean Bandits and Sean Paul. But Anne-Marie is also a huge fan of getting inked and all of her tattoos tell the story of her life, in addition to being a huge sensation among teenagers. She has a total of 21 tattoos. You can see how many she has and what they mean below.
1. Rose tattoo
This was her very first ink! A nod to the fact that Anne's maiden name is Rose can be seen in this tattoo.
2. The tattoo on Anne-Marie's shoulder that reads "forgiveness"
"Forgiveness" was written in his handwriting by her best friend, and she had it tattooed on her arm!
"All of my tattoos are written by the people who have taught me what the thing is. My best friend taught me a lot about forgiveness so this is his handwriting. I do forget to forgive sometimes so its good to have it on my shoulder to remind me. The tattoos will go on and on," she told BANG Showbiz.
3. The "love" tattoo
On her chest, Anne-Marie has a "love" tattoo that looks like it was hand-written.
4. Four finger tattoos of Anne-Marie
Before, she admitted that the tattoos on her fingers, which she got all at once, were for her parents.
One of Anne-fingers Marie's has a crescent moon; the other has three horizontal lines, one vertical line and two dots; and the other has two dots.
5. Tattoo of a cup of tea
She was given a small cup of tea with the letter 'C' inside as a tribute to her grandfather, who is said to be a big tea drinker.
6. Anne-Marie's 'confidence' tattoo
She has another handwritten tatt – "confidence" inked underneath her left knee. Confidence represents confidence and symbolizes the unity of strength, purpose and hard work to reach your goals. Anne has a new source of inspiration in the form of this tattoo.
7. Anne-Marie's 'trust' tattoo
On the back of Anne-right Marie's knee, she has a tattoo that reads "trust." According to her, she has the word 'trust' tattooed on her back and a finger tattoo of her parents: "I just love to get stuff that's really meaningful. I want my tattoos to be a story of my life".
8. 'Mug' tattoo on Anne-left Marie's arm
The 'Rockabye' songstress got matching 'Mug' tattoos with her good friend, Ed Sheeran. They got the inks done together before their concert in 2018, previously revealing she got it written in the 'Shape Of You' singer's handwriting since it's the nickname they call each other.
9. 'Speak Your Mind' tattoo
"Speak your mind", which is inked on her right arm, is a tribute to Anne-Marie's debut album with the same name.
10. Anne-Marie has a tattoo Yin -Yang symbol
When she had it done in 2018, she had it done on the inside of her left elbow. In the Small Yin and Yang, the dark swirl is linked to shadows and femininity, whereas the yang, i.e the light swirl, represents brightness and growth.
11. 'Think twice' tattoo on Anne-right Marie's ankle
Her "think twice" tattoo, which serves as a gentle reminder to be kind, was also done in 2018. This is just the latest in a long line of inspirational tattoos she has on her body.
12. 'Family is everything' Anne-Marie's tattoos on the back
This one is self-explanatory, given how close the singer is to her family. Her love for them is clearly shown in this tattoo.
13. The tattoo on Anne-left Marie's wrist with curved lines and dots
Her left wrist has two dots and a curved line tattooed on it, which she has previously shown off. She did reveal this tattoo in her interview about tattoo revelations, but she never discussed its significance of it.
14. Anne-Marie's pinky promise tattoo
Inking of the pinky promises to keep your friendship, relationship or bond strong and secure. In July 2020, Anne had this tattoo done.
15. Anne-Marie's right arm tattoo 'Go to sleep'
Anne-Marie has tattooed "go to sleep" on her lower right arm because she loves the handwritten look.
16. Dot tattoos on her left wrist
In honor of their friendship, Anne Marie and Nikkola decided to visit Lily Gloria, their favorite tattoo artist, and get matching dots inked on their wrists.
17. "Break the rules" tattoo on her ribcage
In July 2020, she had this tattoo done
18. "Don't panic" tattoo
The location of this Anne's tattoo is unknown, but it was inked in July of 2020.